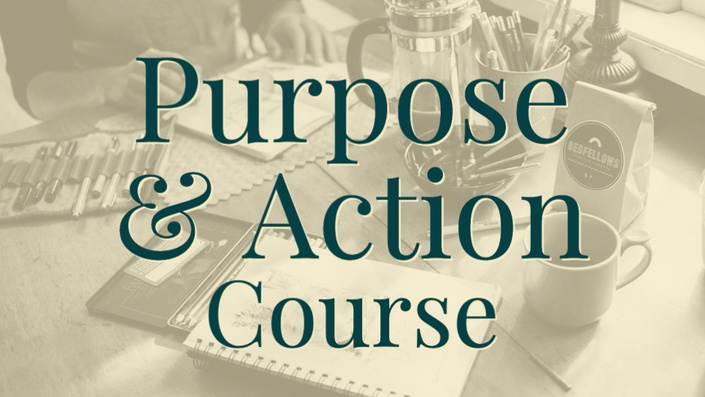 Purpose & Action Course
Everything you need to know to get clarity on your life's purpose!
Enroll in Course
There's a fire within you, just waiting to burst into the world as a purposeful life. In fact - I'm quite sure you:
Don't feel super fulfilled in your day-to-day of current work, commute and/or errands. You want to make a living doing what you love, but you don't even know what that dream job looks like or where to start.
Find yourself scrolling Instagram, looking at photo after photo of people who seem to have all the answers. You can't help but think, "Wow that looks amazing. But that's probably not in the cards for me."
Have an inbox full of "freebie" PDFs & emails about how to find your purpose - but it gets so overwhelming when you think of the next 20,000 steps you have to take
Know that you have something really special to share with the world, something big and important, but what absolutely no idea where to start figuring out what that "thing" is.Kn
If these things ring true and you can't stop thinking about what your purpose is and how to find it, that means you're meant to pursue this vision, whether blurry or crystal clear.
Thankfully, there's only one major challenge to finding your purpose, which the right steps will overcome.
Most people get stumped by the "how", but specifics on writing your resume or going back to school are NOT the focus. Not at all.
Even if you don't have any idea about what your passion is…
Even if the idea of diving into changing your life and following your dreams makes you want to curl up with a good book…
The only thing that matters is your readiness to pursue your purpose.
If you're one of the truly dedicated, who's ready to make this heart-centered life happen, you absolutely can take this full-time.
And you might think...
"But what if I'm not ready?"
"What if I try and it doesn't work out? Does that make me look silly?"
"What if I just can't figure out what my purpose is?"
Let me tell you...
THIS IS THE LIE YOU'VE BEEN TOLD →THAT YOU HAVE TO HAVE ONE PURPOSE FOR YOUR WHOLE LIFE AND YOU MIGHT MISS IT IF YOU'RE NOT CAREFUL.

The real truth?
You have everything you need already inside of you.
You cannot miss your purpose in life. You can also have more than one in your life. You are ENOUGH. You are still worthy of your dreams, even if you're...
Short on time and money, always thinking that you don't have enough to follow your dreams
Too young to do something big and you don't even know where to start
Too old to change your career, but you still feel unfulfilled
Completely lost, not knowing where to start at all
You can find your purpose no matter where you are at in your life, no matter how old or young, not matter how much money or time you have.
But only if…
You know how to navigate finding yourself in your purpose and separate the overwhelming fluff from the game-changing techniques, mindset practices and foundation that will ensure your success.
THAT'S WHY I'M INVITING YOU TO THE MOST EXCITING THING I'VE EVER CREATED.
*Drumroll please...
THE PURPOSE & ACTION COURSE!
It's created especially for kind, beautiful INFJ souls like you, ready to make your purpose blossom into a life-changing mission!
Even if the mere thought of taking this leap makes you feel completely terrified, know you CAN do this. In fact, I will be here to support you unfailingly.
Having made the leap myself and served countless INFJs, one thing is evident:
There's a clear step-by-step process to figure out your purpose in life and making it a reality in your day-to-day world.
The blueprint for all the soon-to-be-NOT-scary details is right here waiting for you! If, and only if, you're ready to overcome limiting beliefs and the idea that your passion will never find you.
Finding your purpose is what you deserve.
It's what the world deserves.
When you are happier & fiercely pursuing what you love, it sets an inspiring example for others - from your kids to your friends to countless strangers.
(And let's be real, when more fulfilled, we're also downright happier for those around us. That's what my friends and family keep saying about me. They see the change and are in awe!)
But what if I'm not sure about what my purpose is?!
That's absolutely okay. About ⅔ of the population aren't quite set on their purpose, so it's totally normal. These thoughts may have run through your gorgeous head, especially after sharing ideas with loved ones.
"I have no clue how to make this happen."
"I told my mom about this idea and she said I should be practical and stick to my day job."
"I put my idea out there one time but no one responded. What am I doing wrong?"
"Just thinking about trying to make this thing a reality is giving me a panic attack!"
You're sick of procrastinating on your dream. You're sick of feeling unfulfilled and stuck. It's time to make this an every day reality.
In this accelerator, I'll show you exactly how to make it happen - step-by-step.
The Purpose & Action Course provides you with each step you need to take get clarity on your life's purpose & take action on it right now.
---
In 8 weeks, you'll have the toolkit to turn your idea into a reality. I guide you through the steps in 3 phases.
PHASE 1: Clarify comes first - We'll walk through the specifics on what your need to do to locate your purpose in life. I'll give you my method for getting clarity fast and getting confidence that this is the thing that you are meant to do.

PHASE 2: Essential inner work - We'll work through everything that's holding you back and help you understand the reasoning behind it. You'll have a better understanding of your personality and your emotions.
PHASE 3: Take action on your dreams - Build your purpose into your daily routine. Make it a part of your life every single day. This is what makes it a reality in your life.
Here's a sneak peek of what topics we're covering in the course:
Module 1 - What is your purpose in life?
Module 2 - Get real clarity
Module 3 - Believe in the impossible
Module 4 - Let go of fear
Module 5 - Know your why
Module 6 - You're not an impostor
Module 7 - Make a plan
Module 8 - Clarity comes with action
Module 9 - Change the world
Your Instructor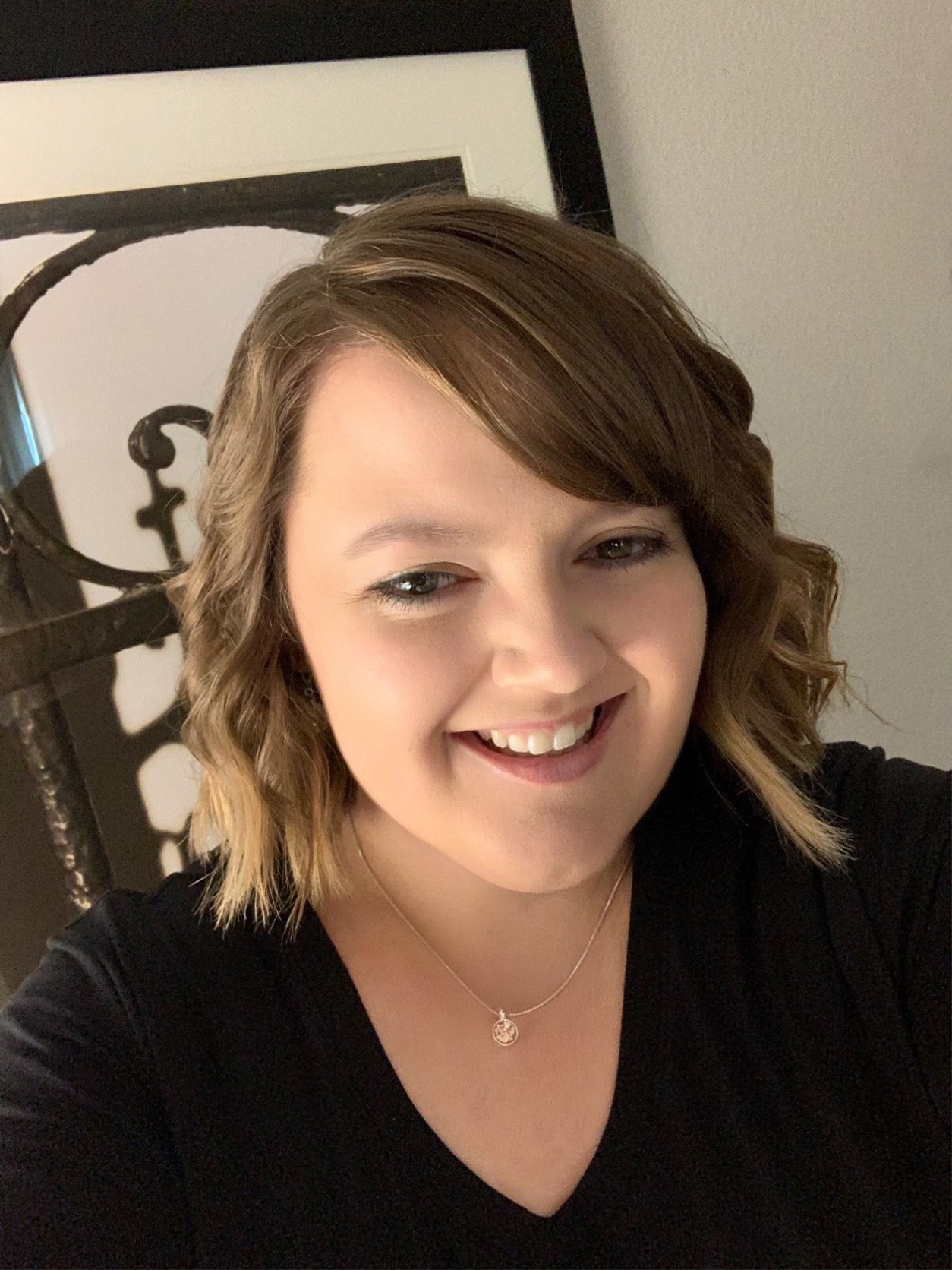 Hey there! Sarah here...
I want to show you how to get clarity on your life's purpose and take action on it right now.
I will light a path forward to show you how doable it really is to live the life you imagine while serving others in the ways you feel most alive. In order to make brilliant things we need the courage to begin before we're "ready" or "perfect". The core of being successful in life or business means having radical empathy. I find coaching so rewarding because I have helped thousands of people find momentum and create a life they love waking up to. I can't wait to see you in this course!
SO, WHAT DOES THIS PROGRAM ENTAIL?
In this program, you get weekly self-paced video training + worksheets to make sure you get the most out of the information. You'll also get intimate coaching with me (Sarah here of INFJ Woman!) once a week in our group calls. Instead of generic advice, I'll give your idea totally customized, 1-1 advice and strategy. Each week, we'll hot seat a few members to ensure you walk away with specific-to-you insights. Hot seats are the space where you have the floor solo to ask me any and ALL questions that come up.
For only a few hours a week (that's all the program needs), the life-long possibilities are unreal.
Here are the specific items included.
9 STRATEGY-PACKED MODULES ($900 Value)
Each module is jammed with a video lesson and simple-to-complete homework assignments, which really get the creative juices flowing (don't worry, it's not graded!). I've poured my heart and soul into these materials to make the most of your valuable time. These take you from dreaming to hard-hitting action steps.
Module topics include...
Module 1 - What is your purpose in life?
Module 2 - Get real clarity
Module 3 - Believe in the impossible
Module 4 - Let go of fear
Module 5 - Know your why
Module 6 - You're not an impostor
Module 7 - Make a plan
Module 8 - Clarity comes with action
Module 9 - Change the world
Upon signing up...
Modules will be posted weekly starting May 18, 2020
Have lifetime access forever and ever andddd ever
THIS IS YOUR CHANCE TO BE THE VERY FIRST TO ENTER THIS NEVER-BEFORE-EXPERIENCED COMMUNITY.
Being the first in this course also means you'll be like that first grandbaby in a family...DOTED upon. I'm going to be like the grandmother/mum/all the aunts combined excited to serve you and give you the best possible experience.
So...What is Included Again?

✅9 STRATEGY-PACKED MODULES ($900 Value)
TOTAL VALUE: $900
THIS IS THE FIRST PURPOSE & ACTION COURSE BY ME AND LIKELY WILL NEVER BE THIS DEAL AGAIN -
THIS INVESTMENT IS A SPECIAL THANKS TO YOU FOR BEING THE FIRST TO STEP UP AND JOIN FOR THE LIFE YOU DESERVE!
What people are saying
"I have learned a lot about myself and my relationships in this course. I have already had several 'a-ha' moments! Some of my close relationships have already started to improve and it is 100% because of this course. This course gives a great foundation for self-love and build on it in everyday life. The difference between this course and other similar courses is working with someone who has the same personality as yourself. It made all the difference talking about real-life situations with someone who already understands how you think. That alone made me feel more comfortable, better understood, and now I have the confidence that I can do this! I would not have learned as much as I did if someone else with a different personality taught me. Sarah is so open and easy to talk to and always willing to answer any of my questions, even if they are off topic. If you are an INFJ and want to learn more about self-love, this is the way to do it. What better way to learn more about how to gain self-love than from someone who actually did?" - Rebecca W.
"Words cannot express how thankful I am to have had this course come into my life when I did. I have struggled my whole life with lack of confidence and lack of self-love. This course has helped me understand and accept who I really am, and has been a vital guide in giving me the courage to make some MUCH needed changes in my life. It has helped me navigate the ending of a series of toxic relationships and set me on the right path to learning how to know and love my true self." - Lauren B.

Frequently Asked Questions
When does the course start and finish?
The course starts Monday, May 18, 2020 and never ends! New content will be posted every week for 8 weeks. It is a completely self-paced online course - you decide when you start and when you finish.
How long do I have access to the course?
How does lifetime access sound? After enrolling, you have unlimited access to this course for as long as you like - across any and all devices you own.
What if I am unhappy with the course?
We would never want you to be unhappy! If you are unsatisfied with your purchase, contact us in the first 14 days and we will give you a full refund.